CrystalMoors
Directorio de bandas de Rock, Hard Rock, Heavy Metal, Punk, Grunge en España
CrystalMoors
Cantabrian Pagan Metal
Componentes
Aernus (Keyboards)
Faramir (Guitars, Bagpipes)
Thorgen (Bass)
Erun-Dagoth (Guitars)
Gharador (Drums, Percussion)
Uruksoth (Vocals)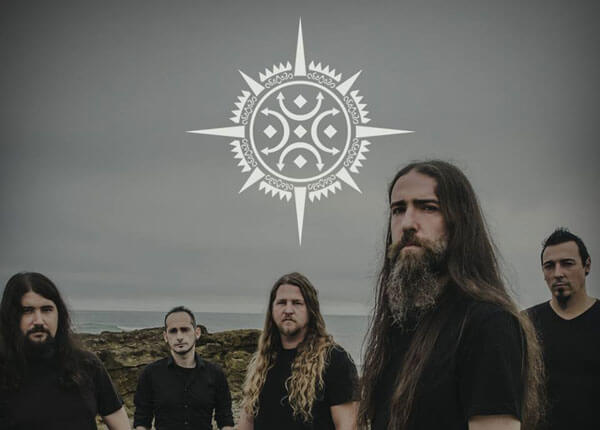 Más Información sobre CrystalMoors
In Winter of 1995, Erun dagoth decided to create a side project parallel to his main band Eldereon (ex-Moonshine), although with a more decadent and medieval style. The result was CrystalMoors, nevertheless there was not a name to define it yet.

After joining some members and having composed some songs in 1997 he records his first non official demo-tape: "El Llanto del Bosque" (The Cry of the Forest) which was not edited nor distributed. It contained a raging Black Metal oriented to the epic atmospheres of the Nordic sound. After this first step he records two tapes more with the same form and the same result. The goal was to create a basis for the first official demo which was finally released at the beginning of 1999.

"Thy Gift of Ravens" saw the light after some years working, sporadically, in the style and concept of CrystalMoors. The result would be a demo which wouldn't be distributed, composed by four songs and an outro of majestic, dark and depressive Black-Doom with medieval influences. Those songs were composed during the past years and arranged for the recording.

In 2000 it appeared the sequel of "Thy Gift of Ravens", titled "At The Moon's Realm Gate", completely produced and edited by Erun-Dagoth with just 120 copies. The style is more epic and it has a very dark and pagan atmosphere. A whole of eight songs, from which four are instrumental form this compendium of feelings where sadness, hate and pride for the mother land, Cantabria, prevail.

Few time after starting with the distribution, the young label Nigra Mors from Galicia is interested on the work of Erun-Dagoth, proposing to release their next demo. it works out. At the beginning of 2002 "Dominion of the Ancient Seal" sees the light in an edition limited to 333 copies, from which the 66 first ones were a tape with "Thy Gift of Ravens" as a bonus track.

"Dominion of the Ancient Seal" is a demo with a much better sound and technique, more straight forward and influenced by Death Metal. Lyrically it's a conceptual demo completely dedicated to the Cantabrian Wars, related in 9 chapters.

Few time before the edition of his last demo, Erun-Dagoth proposed to Uruksoth and Gharador to join him in CrystalMoors. Both were components of other underground Cantabrian formations (Forestdome, Gathering Darkness and Eldereon). So, the one man project was transformed in a true band with the addition of the new member's personal influences and therefore changing a little bit the style.

CrystalMoors was formed by three members more: Faramir, Gothmog and Thorus, (at the same time members of Noesis, Eldereon and Stygian). The actual style is more influenced by Celtic Black Metal with arrangements of whistle, bagpipe and acoustic parts that create a more epic atmosphere than in the past.

In January 2003, CrystalMoors entered at B&C Studios to record their first attack as a band. "The Unconquered Land" was born under the strong hands of this Cantabrian Clan. Seven hymns of epic and raw melodic extreme metal with Celtic influences and lyrics beyond centuries to bring the dawn of our Forefathers.. Paganism.

In 2005, after of a lot of shows, CrystalMoors enter at Khazad-Dûm Studios to record "Nabia Orebia" which we expect release it soon. A MCD of 20' of pure Heathen Black-Folk sound.

In the last of 2006 Gothmog leaves the band, and Aernus takes his place as keyboard-synths.

In 2007, Draug-Dûr Productions releases "Nabia Orebia" in split CD, together with Omendark, a cult split of two north iberian forces united in the celtic traditions of Kantaber and Euskal Herria.

After of some hard recording sessions in many different studios, CrystalMoors finishes "Antiqvam Exqvirite Matrem", their first full lenght after too much years. This album is released in 2008 by the german label Blood Fire Death Productions. A piece of Celtic Cantabrian Extreme Metal. The classical style of CrystalMoors since the early beginning, but this time with more elements of Celtic Folk and Traditional music.

In 2010 the band entered the "Estudios del Pas" to record the second full lenght, called "Circle of the Five Serpents", and finally mastered by Javi Bastrad at Moontower Studios.

Lately, in 2011, Faramir leaves the band, and Abathor (Gathering Darkness, Bittencross) joins the Clan.

"Circle of The Five Serpents" was released in the end of 2011 by San Roman Productios, and was presented in an exclusive show in their land, Cantabria. They played some dates in Spain for the promotion, and played in Austria for the first time ever in the Northern Light Fest, with bands like Baptism, Nocturnal Depression, Kings of Asgard, Dornenreich...

Then, in 2012 , Erun Dagoth, CrystalMoors' founder leaves the band.

Nowadays the band is looking for gigs for promoting the new album and working in new songs.

CrystalMoors has played with a lot of bands, like: Norther, Finntroll, Skyclad, Centinex, Mortinatum, Omendark, Nakkiga, Barbarian Prophecies, Omission, As Light Dies, Evadne, Narsilion, Xerión, Shemhamphorash, Foscor, Dawn of Tears, Third Moon, The Art of Blasphemy, Machetazo, Ebony Ark, Angelus Apatrida, and much more, in several festivals and gigs.


CrystalMoors IS NOT a Viking Metal band, and have NOTHING TO DO with any politic ideology.
We play CANTABRIAN PAGAN METAL exclusively!! 
¡Unete al Directorio!
Promociona tu Banda totalmente GRATIS registrándote en nuestro Directorio de grupos de Rock, Hard Rock, Heavy Metal, Punk, Grunge.
Regístrate Ahora